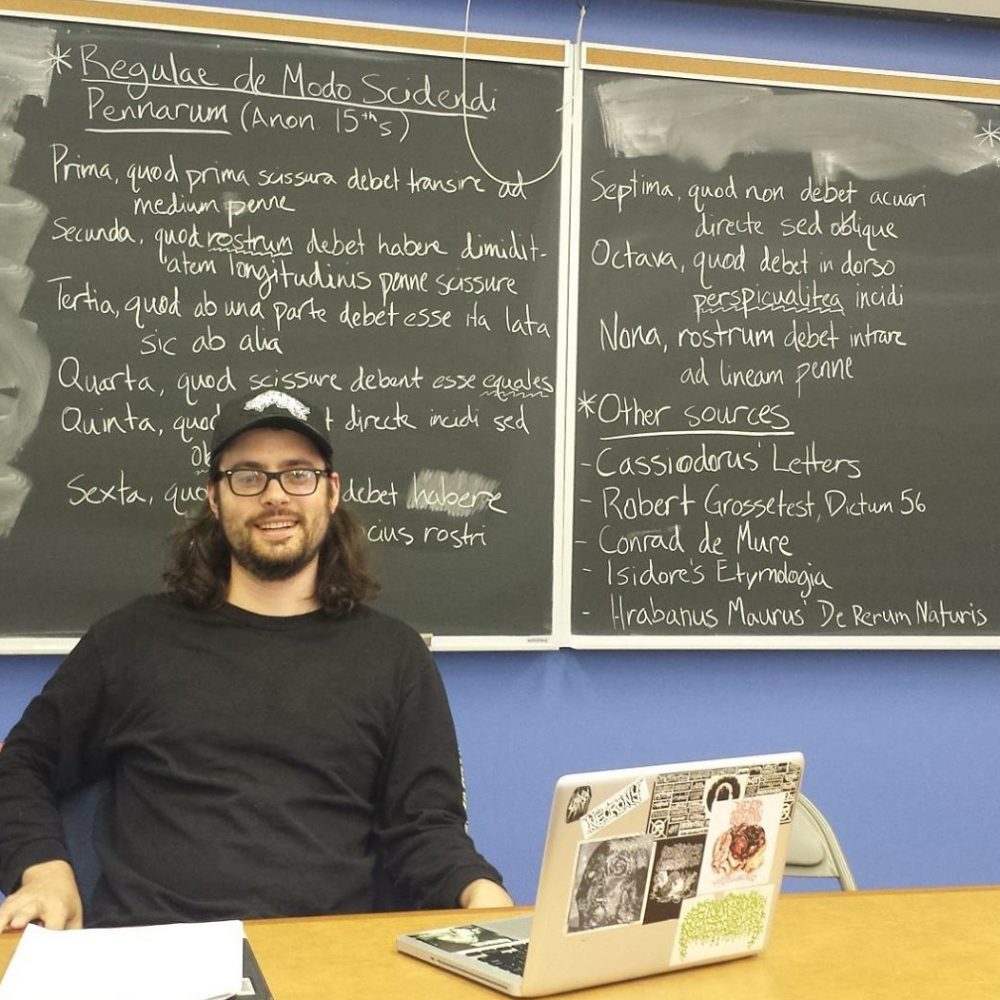 University of Toronto
Benjamin Durham is a PhD candidate at the Centre for Medieval Studies at the University of Toronto. He is a specialist on the Latin manuscript tradition, scholastic theology, and the nascent stages of the university system in Western Europe. His dissertation is a commentary on and edition of several sermons by Peter Comestor, a twelfth-century theologian and chancellor of the Notre-Dame cathedral school at Paris.
Research related to commentary
To paraphrase the French Biblical scholar, Ceslas Spicq, the medieval sermon is a theological commentary of an inspired theme. Accordingly, I seek to understand how Catholic theologians in and around twelfth-century Paris assembled disparate authoritative sources (e.g. Patristic commentaries, Roman literature, hagiographies, liturgical manuals, archaeology) to preach on a variety of doctrinal controversies and topics as motivated by a single passage from Scripture. Furthermore, I collate manuscript witnesses to these sermons to understand how audiences comprehended and transmitted scholastic preaching within a classroom and/or cloistered setting.
Publications related to commentary
Review of John of Morigny, Liber florum celestis doctrine: The Flowers of Heavenly Teaching, ed. Claire Fanger and Nicholas Watson (Toronto: Pontifical Institute of Medieval Studies, 2015). In Journal of Medieval Latin 29.