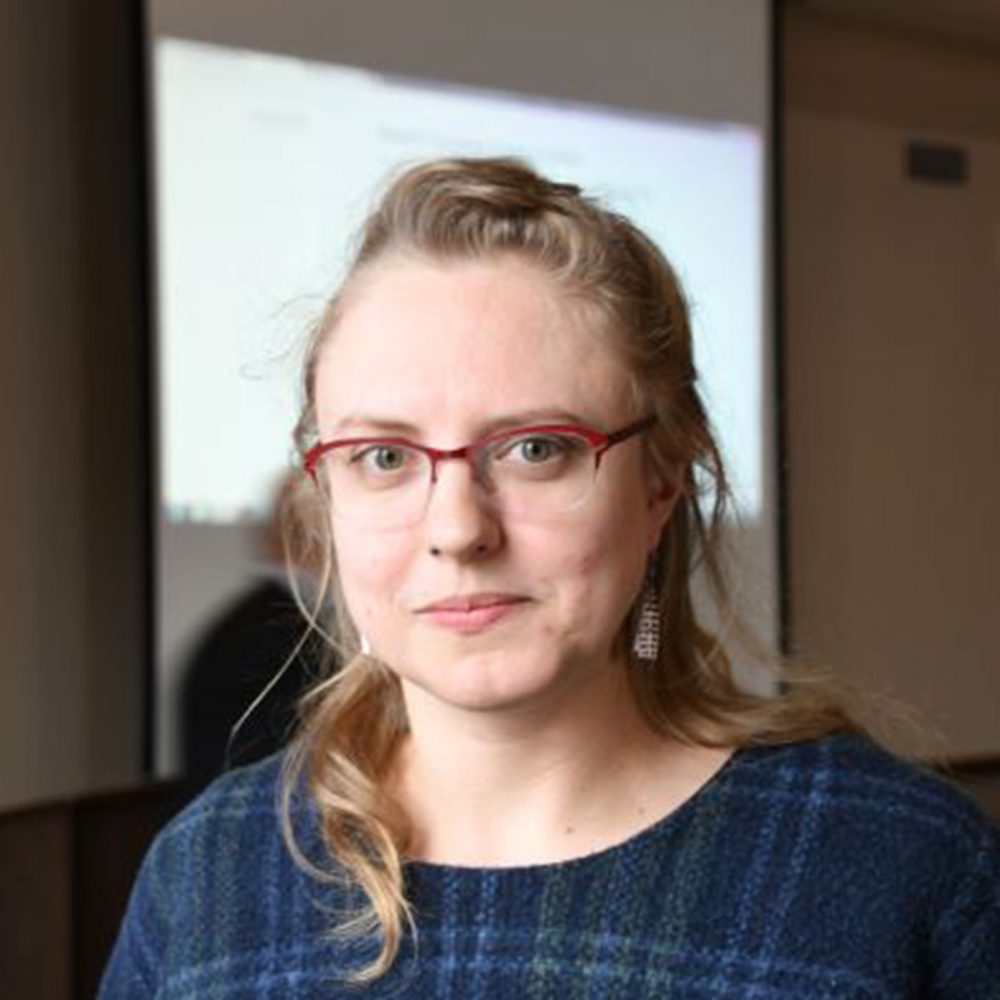 University of Toronto
Jeannie Miller is Associate Professor of classical Arabic literature in the Department of Near and Middle Eastern Studies at University of Toronto. Her first book, The Quibbler: Al-Jāḥiẓ's Equivocations, reads the signature style and voice of the canonical Arabic author al-Jahiz (d. 868–9 CE) through the theoretical framework of his ideas about knowledge that is not absolute, but rather probable, partial, or otherwise incomplete. She is now working on an edition of a portion of al-Jahiz's Book of Animals (Kitāb al-Ḥāyawān) based on new manuscript evidence, and a reception history of al-Jahiz's work.
Research related to commentary
I hold a SSHRC grant, "Transmission History of al-Jahiz's Kitāb al-Ḥayawān." This team has been examining manuscripts of al-Jahiz's large-scale works, Book of Animals and Clarity and Clarification, to see what the codicology and paratexts can tell us about the reception history of these texts. As we began to read the four separate unpublished marginal commentaries on al-Jahiz, it became clear that commentary is a very important part of the story, illuminating not only al-Jahiz's reception history, but also larger questions about ongoing practices of cultivating and teaching the Arabic literary heritage into the early modern period.
Publications related to commentary
"Commentary and Text Organization in al-Jāḥiẓ's Book of Animals" in Practices of Commentary, ed. Christina Lechtermann and Markus Stock, a special issue of Zeitsprünge 24 (April, 2020), 101–132.
Other publications
The Quibbler: al-Jahiz's Equivocations in Kitāb al-Ḥayawān and Beyond (Edinburgh University Press, forthcoming).
"Bayān, Gesture, and Genre: Self-Positioning in al-Jurjānī's Introductions," Journal of Abbasid Studies 5 (2018) 58-104.
"Man is Not the Only Speaking Animal: Thresholds and Idiom in al-Jahiz" in Arabic Humanities, Islamic Thought: a Festschrift for Everett K. Rowson, ed. Shawkat Toorawa and Joseph Lowry (Leiden: Brill, 2017), 94-121.
"What It Means to Be a Son: Adam, Language, and Theodicy in a Ninth-Century Dispute" Journal of the Canadian Society for Syriac Studies 16 (2016), 60-79.
---