October 1st-2nd, 2021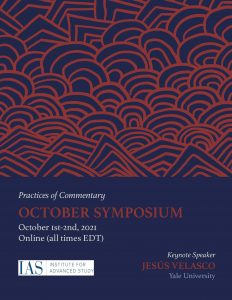 At the beginning of next month the Institute for Advanced Study will host a two-day symposium on commentarial practices from across the globe. During the symposium, members of the Global Commentaries working group, along with others, will present papers. They will be joined by a special guest, Dr. Jesús Velasco, who will give the symposium's keynote lecture.
Please see the programme and abstract book here or visit our Contact Us page for further details.